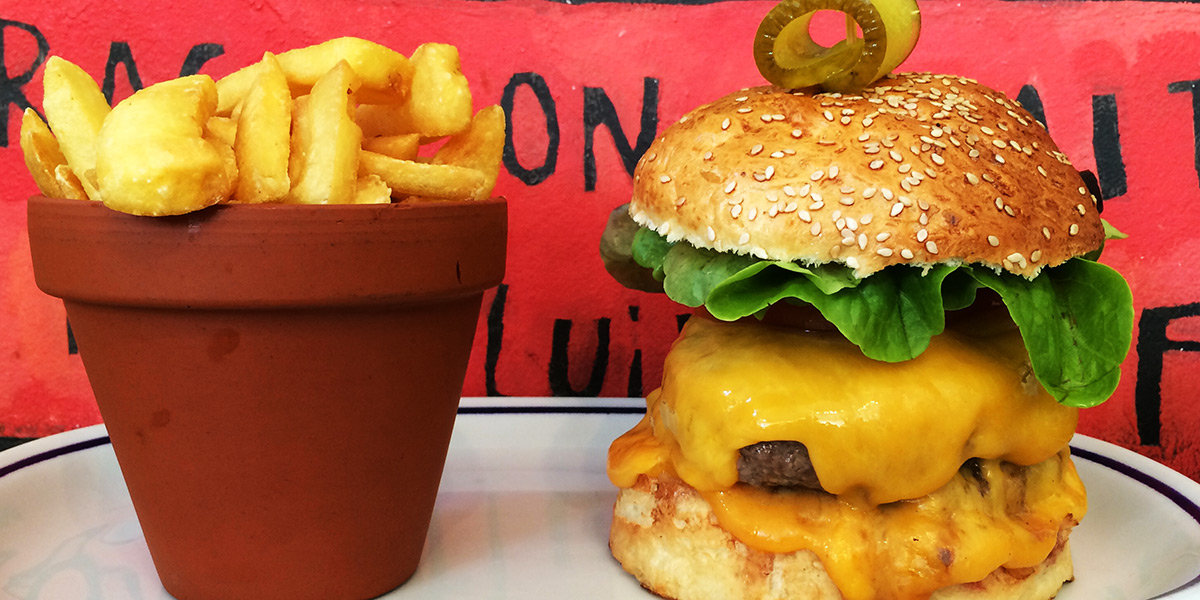 Burgers
With fries or salad of your choices ...
Basico
Beef, Béarnaise sauce
Super Chouette
Beef, Reblochon cheese, Pepper sauce
Houtsiplou
Beef, Gorgonzola cheese
Classico
Beef, Cheddar and BBQ sauce
JCVD
Beef, Vieux Brugges cheese, Mushrooms sauce
Milaneke
Beef, Smoked Mozzarella, Pesto
Seguin
Beef, Goat cheese, Pine nuts, Balsamic
Akira
Beef, Mayonnaise with Wasabi, Terriyaki sauce
Joséphine
Ground duck breast, Foie Gras, Pepper sauce
Cocotte
Paned chicken, Cheddar, BBQ sauce
Lola
Mushrooms steak, Mozza, Pesto, Napolitan sauce
Plouf
breaded fish, Coleslaw, Béarnaise sauce
CHHESE/BACON/FRIED EGG
+ 1,5€
DOUBLE STEAK (only with beef)
+ 3,5€
ALL THE BURGERS COME WITH ONIONS, SALAD, PICKLES AND TOMATOES. THEY ARE COOKED MEDIUM RARE.
If you want it cooked different, let us know. They can be made with halloumi cheese.